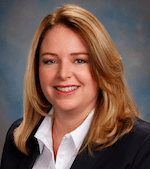 Dr. Susan Summerton earned her undergraduate degree from Florida State University. She graduated from Nova Southeastern University, School of Optometry and completed an extrenship at Bascom Palmer Eye Institute. She practiced in St. Thomas Virgin Islands and currently Naples, Florida. She serves on the board for Ocular Wellness and Nutrition Society and as a liaison for ACBN nutrition diplomate program. Dr. Summerton is a Certified Nutrition Specialist and a member of the American College of Nutrition. Specialist and a member of the American College of Nutrition. She has a passion for integrative eye care and educating patients preventative eye care through light and health.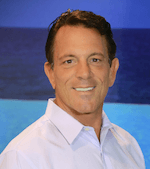 Dr. J has been in practice over 25 years specializing in Bio-Identical Hormones, Thyroid, Chronic Fatigue and Autoimmune Disorders. He has also worked in Laboratory Medicine and in all aspects of the dietary supplement industry. Dr. J has been following the work of Dr. Jack Kruse for several years because his message is so very naturopathic and he has made learning fun again.
www.newportnaturopathic.com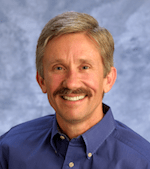 University of Texas Doctor of Dental Surgery 1980
Private Practice 1980-2008
President Central Texas Academy of General Dentistry 200-2002
American Academy Give Back A Smile Award 2001
Crown Council Lifetime Qualified Award 2001
Texas Academy of General Dentistry Dentist of the Year Nominee 2004
Garth Brooks Teammates for Kids Award 2005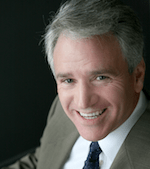 DePauw University: B.A. History The Swedish Institute: Massage therapist Indiana University: B.S. Nursing Indiana University: M.S. Nursing, Adult Nurse Practitioner American Academy of Anti-Aging Medicine: Board certified SAMHSA Provisional Certification for Opioid Treatment I work in a functional medicine practice….treating patients with a functional approach, including: Hormones Nutrition Weight loss IV, PRP and stem cell therapy Addiction Pain
www.innovativemedicine.org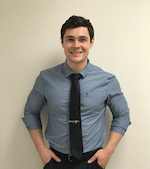 Functional Medicine trained. Specializes in Metabolic and Blood Chemistry interpretation, optimizing hormones naturally, lifestyle/diet modifications, and circadian rhythm entrainment. Helps support autoimmune/chronic disease, and energy. Chiropractic manipulation. Nutritional muscle testing/biofeedback testing, allergy sensitivity testing. Performance and exercise program optimization. Neurological assessent, support, and rehabilitation. Neurodegenerative disease, neurodevelopmental disorders, and concussion symptom support. Specializes in musculoskeletal rehabilitation. Posture support, cognition, coordination/balance, gait training.
www.nutrifarmacy.com

Nathan Walz helps his clients optimize their health by increasing their body's energy production. He teaches his clients to biohack their body and mind to have optimal health and feel great – mentally, physically, emotionally. Using nature's laws he teaches his clients how to optimize their environment and improve mitochondrial function to slow down and reverse aging. Nathan's goal for his clients is to turn them into mitochondriacs and teach them a skill set that will provide them lifelong health, well-being, and personal growth. Nathan discovered Dr. Jack Kruse when he was dealing with serious health issues and being treated for Lyme disease. His
health had been on a downward trajectory and after applying Dr. Kruse's protocols he experienced a full health recovery and his health continues to improve. Nathan learned how to turn his health around by optimizing his environment and using biohacks to improve his mitochondrial function and optimize his hormones.
http://bit.ly/JTOHHealthConsult
I am a board certified cardiologist with a focus on preventive cardiology. A friend of mine who had been helped by Dr. Kruse turned me onto his work. I am now diving deep into Light, Water, and Magnetism and using these fundamentals with my patients to improve their cardiovascular health. I am a proponent of CT Coronary Calcium scores to evaluate patient's risk of cardiovascular disease and now
know that this test is one of the best to assess how a 5G world will effect your vascular system. Pills and procedures may have their place in an emergency but I am focusing on patient's reconnecting with nature so that they never need those in the first place.
https://michaeltwymanmd.com/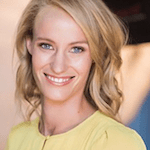 Dr. Gajus practices in Scottsdale, Arizona where she focuses on internal medicine along with sports medicine and rehabilitation. Her interests are working with those who want to optimize their health and work diligently to prevent future disease.
She is in the business of educating and helping people change their lives. She is thankful for the knowledge and wisdom Dr. Kruse has selflessly imparted as it has significantly influenced how she provides care to her patients. She believes that true health is a daily active practice of living a life imbued with nature, purpose, and gratitude.
The Ohio State University | Bachelor of Science in
Exercise Science Southwest College of Naturopathic Medicine |
Doctorate of Naturopathic Medicine with Honors Board Certification |
Arizona Naturopathic Physicians Medical Board Post Doctorate
Fellowship Cardiology | Honor Health, Arizona Heart Institute