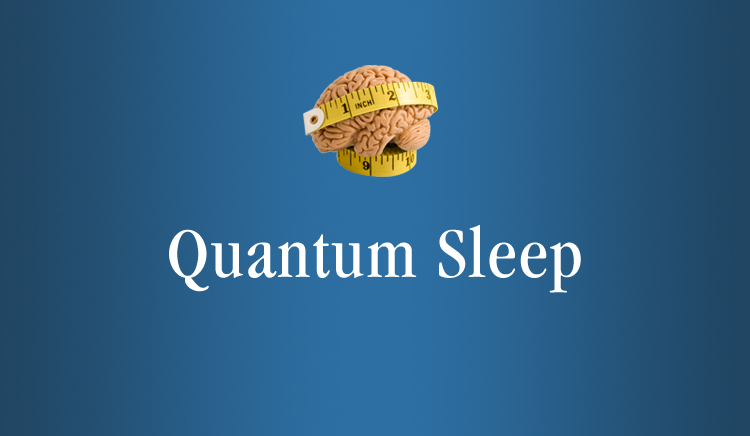 Everyone knows that sleep is important. But why and how does sleep happen? How does it work to regenerate us? In this webinar, we're going to explore the answers to all of these questions and so much more.
This webinar will give you the complete Quantum Sleep story in humans, with no stone unturned. Many of the concepts we'll explore in this webinar have been touched on in the blogs over the last several months, and this webinar will weave them all together. We're going to see how sleep is heavily affected by chemicals and transition metals, as explored in the September 2013 webinar (which you may want to listen to before you dive into this one).
This webinar is going to help you understand:
Why sleep as a primordial condition is so much more important to good health and reversing disease than the food you eat.
Why sleep is often associated with poor memory.
How the functions of nerve cells are tied to sleep.
How PTSD and concussions affect sleep.
How CT and sleep decrease fat cells.
How dopamine and your eyes affect your sleep.
How the three fundamental laws of nature all tie in to sleep.
This webinar will give you the complete Quantum Sleep story in humans. We'll tie this discussion into every single energy and epigenetics blog we've posted to date. The timing and layers of all this information as it relates to sleep are going to be explored thoroughly in this webinar.
The bottom line: If you are struggling with disease, your body needs to regenerate. If your sleep isn't optimal, your body's ability to heal and recover is shunted. When you understand how sleep works, you'll understand how to reverse disease, and you'll understand how your metabolic trap door is tied to sleep.
And as a bonus, we're going to unpack exactly why Michael Jackson died. This is one webinar you'll want to share on social media with all your friends!
Download NOW: Quantum Sleep ($79)
Sign up as a Gold Klub member ($99 / mo) and get access to the entire library of JK webinars at NO CHARGE!